Will you save with us?
At Mijn bedels, you can save with great discounts! We offer you the following savings programs: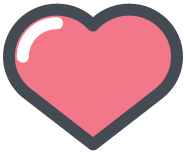 1. Our loyalty program:
For every amount that you spend with us, you will save 5% of the value of your order excl. shipping costs on your Mijn bedels account. The amount can be converted into a voucher which you can spend in our store. The amount is valid for 1 year so you can sit back and watch them add up!
2. Our referral program:
You can become a sponsor of our website and earn rewards when your friend creates an account with us and if your friend places an order on our website. With the rewards you can pay for your orders or convert the total into a voucher code. Also your friend gets a reward. Join our referral program today!
3. Our affiliate program:
Join out affiliate program and earn rewards for selling our products via Social Media, Email, blogs etc. Earn money for every product sold. The earnings are automatically added to your account!
4. Signing up for our newsletter
You will receive a discount code by email which gives you a 10% discount on your order!
You can take a look at the above savings programs directly in your customer account at Mijn bedels. Here you can see what you have have saved already!